CLICK TO SEE WHAT'S ON SALE
Make Our Destinations Quilt!
Block by block we will show you how we made our newest project (pictured on the left)

Subscribe to our BLOG to get updates in your inbox with every new block.

Check out the Destinations fabric line from Riley Blake in our Featured Products section below
Quilting Courses
New!
Colorful Quilting
Create Your Own Kit
New and Improved!
Our Kit Wizard will guide you in choosing fabrics for your next quilt.  Choose a pattern and a precut.  The wizard will suggest coordinating fabrics for sashing, borders, backing, and binding.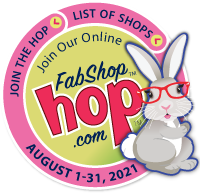 HINT: Hop over to Quilting Courses
Everything you need to make our Destinations Quilt